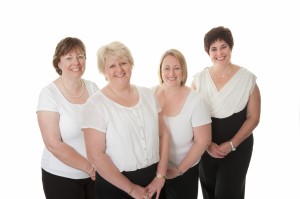 Independent property finders and relocation specialists, Quintessential Relocation Consultants, (QRC) has been nominated for two national awards by the British Association of Relocation Professionals (ARP).  QRC provides bespoke relocation services to private individuals and businesses relocating to the Channel Islands.  The firm has been nominated for both the "Property Finder" Award for their work with private clients and the "Destination Services Provider" Award for services delivered in Jersey and Guernsey on behalf of corporate clients and international relocation management companies. 
Directors Helen Hart and Jo Stoddart incorporated Quintessential Relocation Consultants Jersey Ltd in June 2013.  QRC was founded by Mrs Stoddart in Guernsey in May 2010 but as a former Jersey resident, she also received requests to provide services in Jersey by previous clients and began working with Mrs Hart in 2012. 
"We are thrilled and delighted to have been nominated not just for one award, but for two," said Mrs Hart.  "We see it as a great honour even to be considered for these awards as we are competing against some of the UK's best-known property finders and long-established Destination Service Providers." 
Mrs Stoddart will be travelling to the UK to attend the ARP Awards Dinner on Wednesday 18th September prior to the organisation's national conference taking place in Buckinghamshire on 19th September. 
The directors and all client-facing staff have all had personal experience of international relocation and understand the challenges for individuals and families moving around the globe. 
"Our clients usually have very little time to find a new home on the island," said Mrs Stoddart "Having a property professional working on their behalf to source and preview the most suitable properties for their requirements can relieve the pressure for clients and save them a lot of time.  It is also reassuring for clients to know that our advice is completely independent and that we act at all times in the best interests of the buyer or tenant.                                                                                                                           
Our objective is to make our client's relocation to the Channel Islands as simple as possible so they can begin their new island life and enjoy the experience regardless of how long they are living here. "
The firm also assists clients to find schools and source childcare and works alongside spouses and partners helping them to find employment and pursue their own interests.