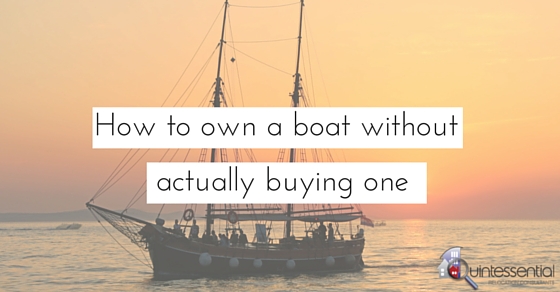 I have often heard it said that the best days of owning a boat are the day you buy and the day you sell! But could this be true? The marinas and harbours in Jersey are full of vessels of all shapes and sizes. From the super yachts which arrive for the Boat Show in May to the fishing boats which work hard to give us the lovely fresh seafood we take for granted. Plus the dinghies and RIBS which can be the source of such fun!
With the temptation of the sea all around us, I can certainly see the attraction of buying a boat and learning to sail. There are several places you can get to by just hopping into your boat with your picnic and taking off (weather permitting); Ecrehous, Sark, several places in France to name a few. Or, just sail around the island and access some of the tiny bays which cannot be accessed on foot! It would open up a whole new world and without the restrictions of timetables. The feeling of skippering your own vessel is highly rewarding also.
To indulge in the social side of sailing, Jersey has several sailing and yacht clubs including :
The Royal Channel Islands Yacht Club
All the clubs also have Junior sections which are great for getting children involved. The skills that are acquired aboard a ship are useful on land too! Social skills, communication, team work, responsibility, awareness of the dangers of the sea are all valuable lessons to learn at an early age.
All the clubs also take part in competitions and races which can give you an alternative thrill to just relaxing and floating out at sea on a sunny day!
I guess the downside of owning a boat is the maintenance which can be costly and time consuming. Cleaning, painting, repairing or decorating your boat all takes precious time and if this time is going to be a burden then maybe the day you sell will be the best day! Alternatively, Jersey has an option which means you can use a boat without actually having to take responsibility for the upkeep. Go-Sail Jersey does just that. You can book your boat, choose your times and off you go! No maintenance and no hassle!
So, next time you look out to sea in Jersey and watch the flutter of the sails and dream about relaxing on the sea…. it could all become a reality! Don't hesitate to contact any of the sailing clubs above who will all be very willing to chat through the benefits of sailing and welcome you into their world where I'm sure, they will say that the best day of owning a boat is the day you buy that boat and start living your dream!